Welcome to St. George Church
Nestled atop a hill overlooking the town of Hermann is St. George Church. Our vibrant and beautiful church welcomes thousands of visitors every year.
The church, having been built by German settlers in 1915, is a work of art itself, but the incredible stained glass windows depicting the Corporal and Spiritual Works of Mercy are something to behold!
Come and Visit!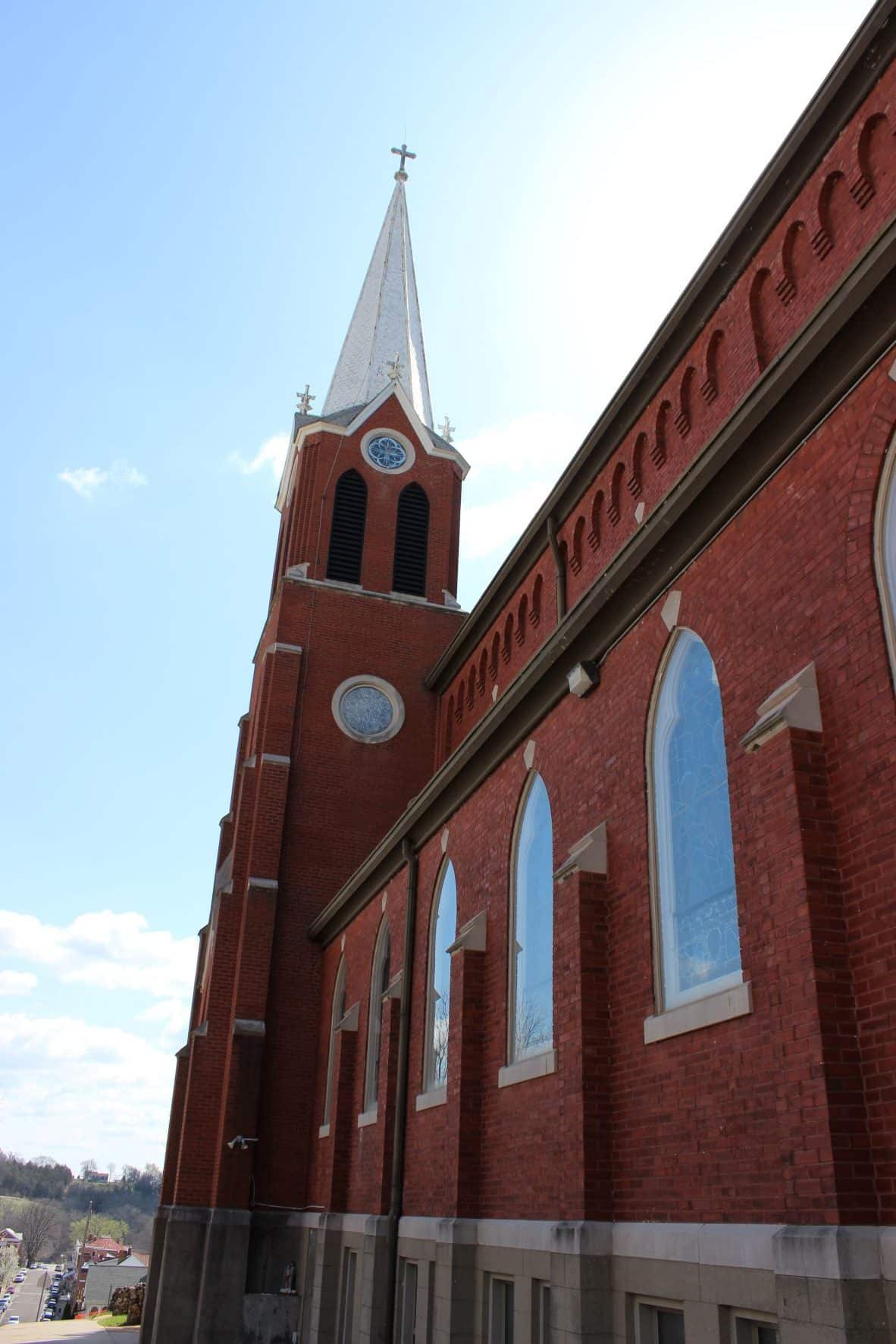 We have several events throughout the year that are a part of our German heritage, and that our parishioners and visitors especially enjoy:
PARISH EVENT LIST: 
Maifest Polka Mass (Third Sunday in May)
Spring Pilgrimage at the Shrine of Our Lady of Sorrows (Third Sunday in May)
Fall Pilgrimage at the Shrine of Our Lady of Sorrows (Second Sunday in September)
Oktoberfest Polka Mass (TBA)
Annual Fall Supper AKA: The Smorgasbord (TBA)
>>CLICK HERE TO VIEW OUR CURRENT NEWS & LIST OF EVENTS
Join us for Holy Mass
Saturday: 5:00 PM
Sunday: 7:00 AM & 10:30 AM
Tuesday: 6:00 PM
Wed - Fri: 7:50 AM
Confessions: Saturdays at 4:00 PM
For those visiting our church, "please know that our prayers and love go with you wherever you go. And whether you are Catholic or non-Catholic, you are always welcome at St. George."

-Fr. Phil Niekamp