Mary's Garden Wall Dedication
Please join us for the
Dedication and Blessing of
Mary's Commemorative Wall
(Located in Mary's Garden
in front of St. George School)
Friday, September 8, 2023
After 8 a.m. mass
We wish to give special recognition to Brett & Karen Lampkin and Lampkin Masonry for donating their time and materials for the structure of the walls (and the pillars for our beautiful new school sign!), and to Shane Gleeson and Gleeson & Sons Masonry for donating the installation of the tiles. If you would like to have your name or the name of someone special on the wall, please fill out the form on the reverse side and submit it to the Parish Office. Also, special thanks to Larry Hagedorn and Hagedorn Signs for donating the labor for the new school sign.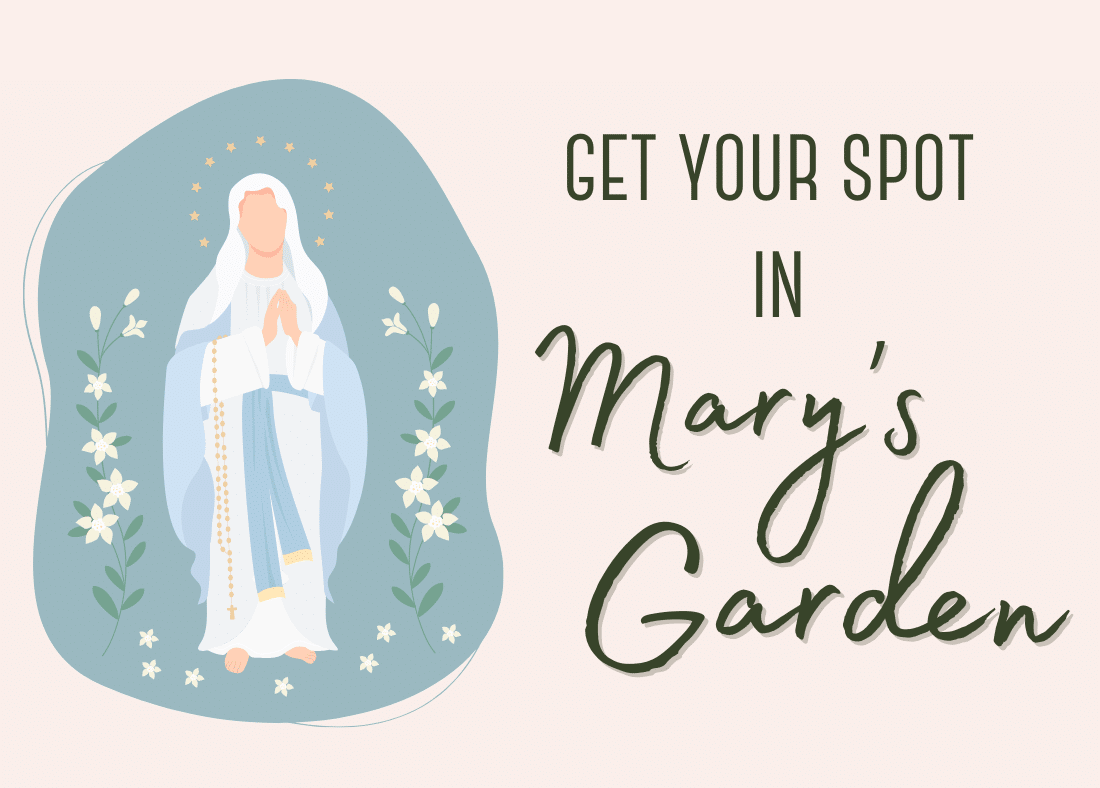 A Mary Garden is a small sacred garden made to honor our Blessed Mother and reflect on her virtues. Our garden will display a beautiful statue of Mary, flowers and plants that are associated with Our Mother, and 2 brick Commemorative Walls.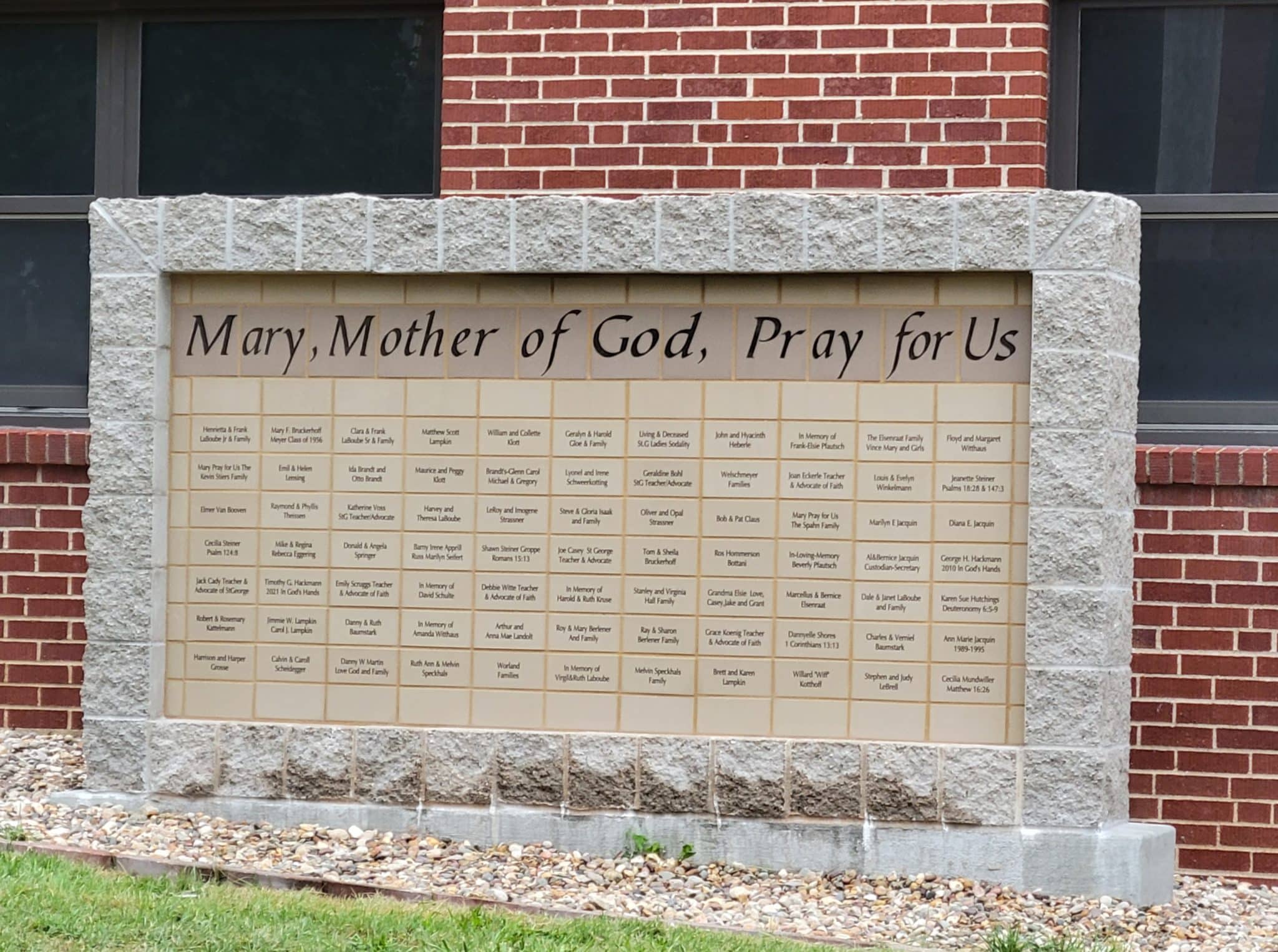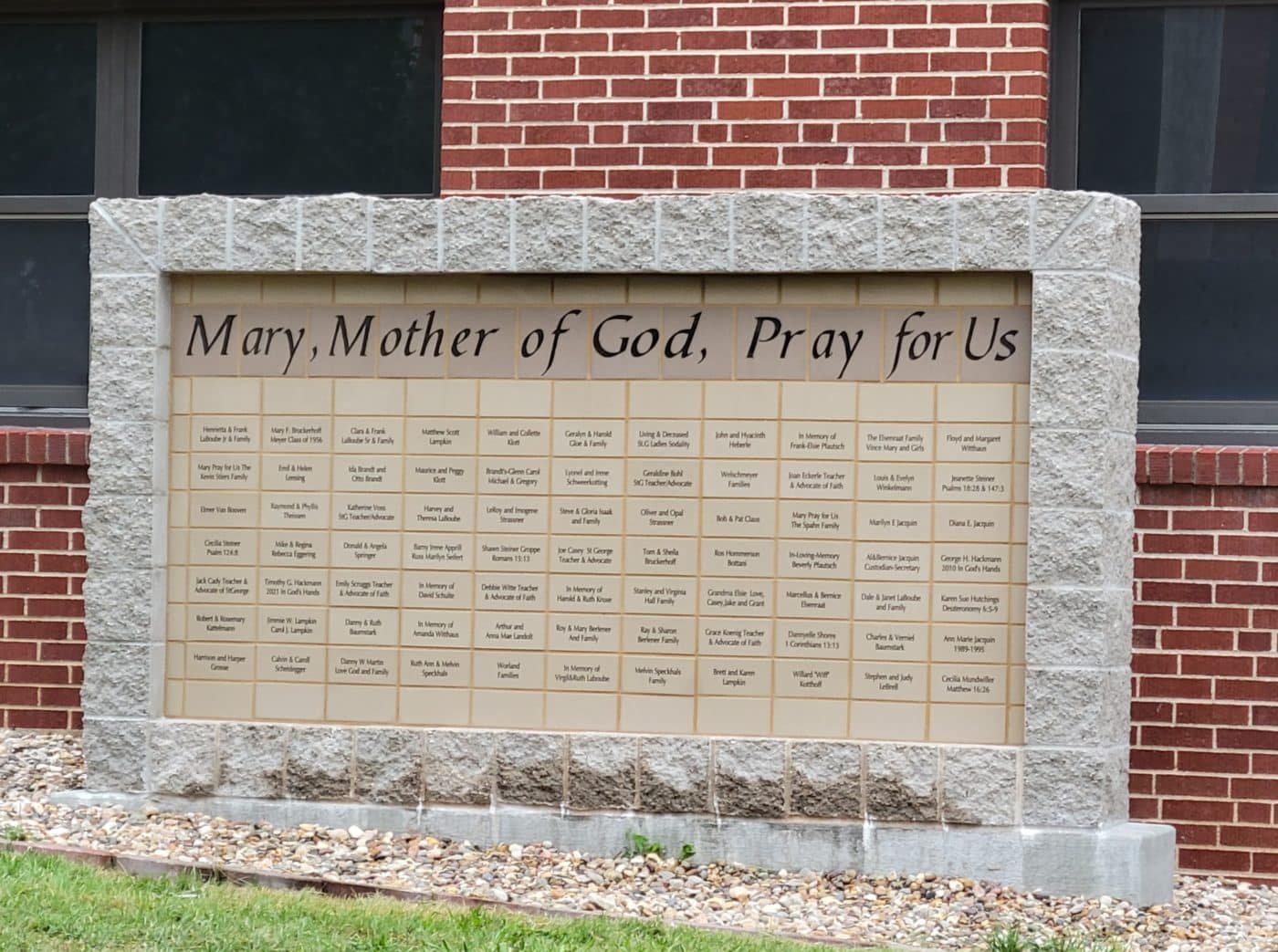 The purchase of a tile will not only be a memorable means of recognition, but will also contribute to the upkeep of the garden devoted to the Blessed Virgin.
We need just a few more bricks to complete the second wall. Purchase your tile today to be included in this final phase of the project.
The 4×8 Commemorative Tiles are available for a $100 donation. To purchase your tile you can print and fill out the order form below and return to the parish office with a check made payable to St. George. Forms are also available for pick up at the Parish Office.
Or if you prefer to purchase your tile with a debit or credit card, you can make your purchase by using the secure payment form below and choosing "Mary's Garden Tiles – Hermann" as the event you would like to support. Then fill out the Online Tile Formbelow so we know what Name to put on your tile.
Mary's Garden Tile Order Form