"Let everything that has breath give praise to the Lord!" - Psalm 150:6
The musical tradition of the universal Church is a treasure of inestimable value, greater even than that of any other art. The main reason for this pre-eminence is that, as sacred song united to the words, it forms a necessary or integral part of the solemn liturgy.

Holy Scripture, indeed, has bestowed praise upon sacred song, and the same may be said of the fathers of the Church and of the Roman pontiffs who in recent times, led by Pope St. Pius X, have explained more precisely the ministerial function supplied by sacred music in the service of the Lord.

Therefore Sacred Music is to be considered the more holy in proportion as it is more closely connected with the liturgical action, whether it adds delight to prayer, fosters unity of minds, or confers greater solemnity upon the sacred rites. But the Church approves of all forms of true art having the needed qualities, and admits them into divine worship.
St. George Choir and Accompanists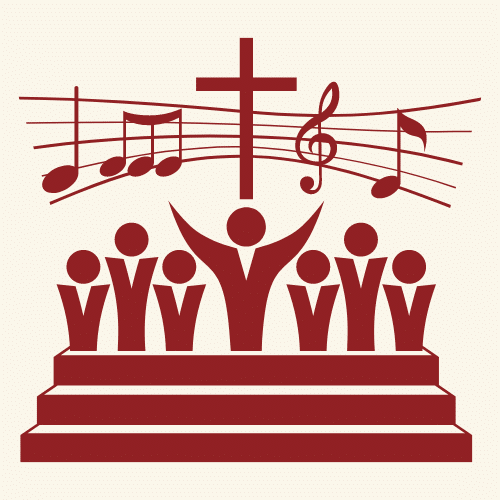 Our parish has a robust music program. Please see below the contact information to join or collect more information.
---
Contact: Tim Engemann at (314) 607-2494
Polka Mass:
"The Polka Mass is an uplifting celebration of Mass that consists of the same basic worship service celebrated in the Roman Catholic tradition but utilizing a unique mode of music.
Inspired by Hermann's strong German heritage... the result is a joyous, inspiring worship service with the most unusual music and orchestration presented in a manner of dignity which enhances the solemnity of the Mass."
Polka Masses are celebrated at the parish once during Hermann's Maifest (the third weekend in May) and the second Sunday in October during Oktoberfest.